Party Barn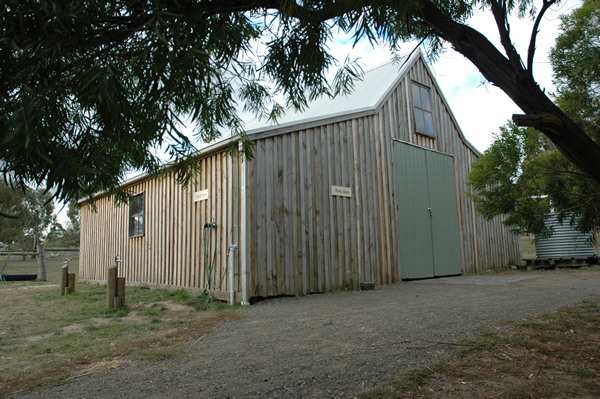 Duration: 3 Hours (approx.)
Product code: PARTYBARN
The facilities are ideally situated to cater for birthday parties, social gatherings or a BBQ lunch. The Party Barn caters for up to 85 people and functions are self catering. The Party Barn features a sink, tables and chairs and is equipped with electricity.
CANCELLATION FEES APPLY



A bbq may be hired for $13.70 per session
During your time at Bundoora Park Farm, you will have the opportunity to:
- Meet and feed the farmyard animals
- Join in the milking demonstration, bottle feeding sessions and other farmyard adventures
- Stroll through the Heritage Village and experience the atmosphere of the early settlement.
Optional RideTickets:
On the day of your function, ride tickets are available at the Visitors Centre at a cost of $3.70 per person for:
1/ The
Wildlife Reserve Ride
on the tractor or electric vehicle to see the kangaroos, wallabies and emus
2/
Pony Rides
(for ages 2-8 years)
A Bundoora Park Farm staff member will visit you at the Party Barn to discuss the times of your rides and activities.
At the end of your function, please leave venues clean and tidy. We ask that you wipe down tables, pick up rubbish and sweep the floor before leaving. Thank you and we hope that you enjoy your function.
Alcohol, bicycles, pets and balloons are NOT permitted in Bundoora Park Farm.